Show Your Pride By Kimberly Gatewood
My name is Kimberly Gatewood and today, July 7th, 2022, is my first-time hearing about Disability Pride Month. I would like to learn more about how to get involved in disability pride events. If other groups have made a positive impact with pride events to support their communities, then the disability community can learn from that. People with disabilities can have Pride too.
Pride makes me feel happy about myself because I know that I can do the same things that everyone else can do, like get a job and speak up for myself. I also feel pride in speaking up for others who can't or haven't learned yet how to speak up for themselves. I like to help other people, which I have learned is advocacy. I like to listen to other people's stories. Sometimes listening is enough to help.
If you are just like me and did not know about Disability Pride Month, below are some links and information for you. Think about what you are proud of, or what gives you a feeling of pride. I challenge you to do something this month to show your Disability Pride!
-Kim
More Information on Disability Pride Month
What is Disability Pride Month?
July is Disability Pride Month, an annual month-long celebration. Disability Pride has been celebrated by some members of the disability community for over 30 years, while many allies and people with disabilities still don't know about it. The Americans with Disabilities Act was passed on July 26, 1990, to prohibit discrimination against people with disabilities. Following the signing of this legislation, celebrations were held in many communities across the country. Boston held the first Disability Pride Day event in July 1990. Since 1990, many groups, cities and states have participated. Disability Pride Month is new to most people, but the idea of Disability Pride is rooted in the same foundation as other established pride movements.
What does it mean?
The Merriam-Webster dictionary defines 'Pride' as "a reasonable or justifiable self-respect". Pride in the context of disability will have different meanings for each of us. A majority haven't seen these two words, disability pride, in the same sentence before. For some it provides a chance to amplify one another, for others it means recognizing that disability is an integral part of their identity or honoring the unique qualities of a person with disabilities as a natural part of human diversity. Other advocates say it means to bring pride to the term "disabled" and increase awareness of ableism (the discrimination of people with disabilities). For some people, it is about providing safe spaces for important conversations to happen.
Did you know there is a Disability Pride flag?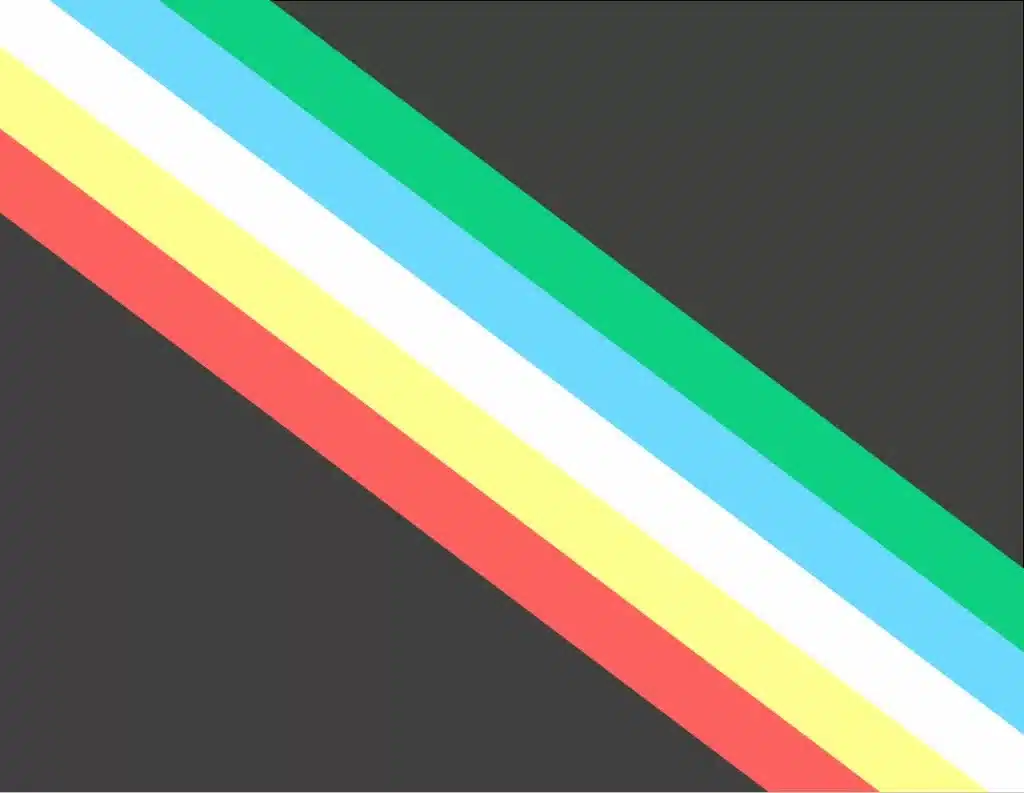 The Disability Pride Flag, created by Ann Magill, is a rectangular image, longer than it is tall, with diagonal stripes from upper left corner to lower right corner in desaturated colors of green, blue, white, yellow and red over a charcoal grey background.
What does the flag mean? The Disability Pride Flag creator, Ann Magill, a disabled woman, created each of its elements as a symbol of a different part of the disability community.
The Dark Grey Field (background): this field is to represent the disabled people who have lost their lives.
The Colors: each color on this flag represents a different aspect of disability.
Red: physical disabilities
Yellow: cognitive and intellectual disabilities
White: invisible and undiagnosed disabilities
Blue: mental illness or psychiatric disabilities
Green: sensory perception disabilities
The original concept for the flag included a multi-colored lightning bolt design over a black field background. Magill redesigned the flag in July 2021 based on feedback from the disabled community. When her original concept was viewed online (especially while scrolling), the lightning bolt design created a strobe effect, and posed a risk for people with epilepsy and migraine sufferers. The original, bright colors and severe contrast also brought out concerns. Several people in the Disability community collaborated on Tumblr and came to a consensus on a new design that's more accessible to everyone. Ann herself says "I believe it is better for communication and awareness that we focus on one version of the flag."
What hashtag to use?
#DisabilityPrideMonth
Disability Pride Month Links
The Flag
https://capri0mni.dreamwidth.org/830431.html?thread=3439071#cmt3439071
Miscellaneous Links
https://www.thevaluable500.com/spotlight/disability-pride-month
https://www.usatoday.com/story/news/nation/2021/07/02/how-disability-pride-month-started-and-what-means/7840560002/
https://www.goodgoodgood.co/articles/how-to-celebrate-disability-pride-month