On October 14th, 2019, Lud Kozlowski, self-advocate, business analyst, GCDD member and Vice-Chair, was interviewed and shared some of his experience in competitive, integrated employment.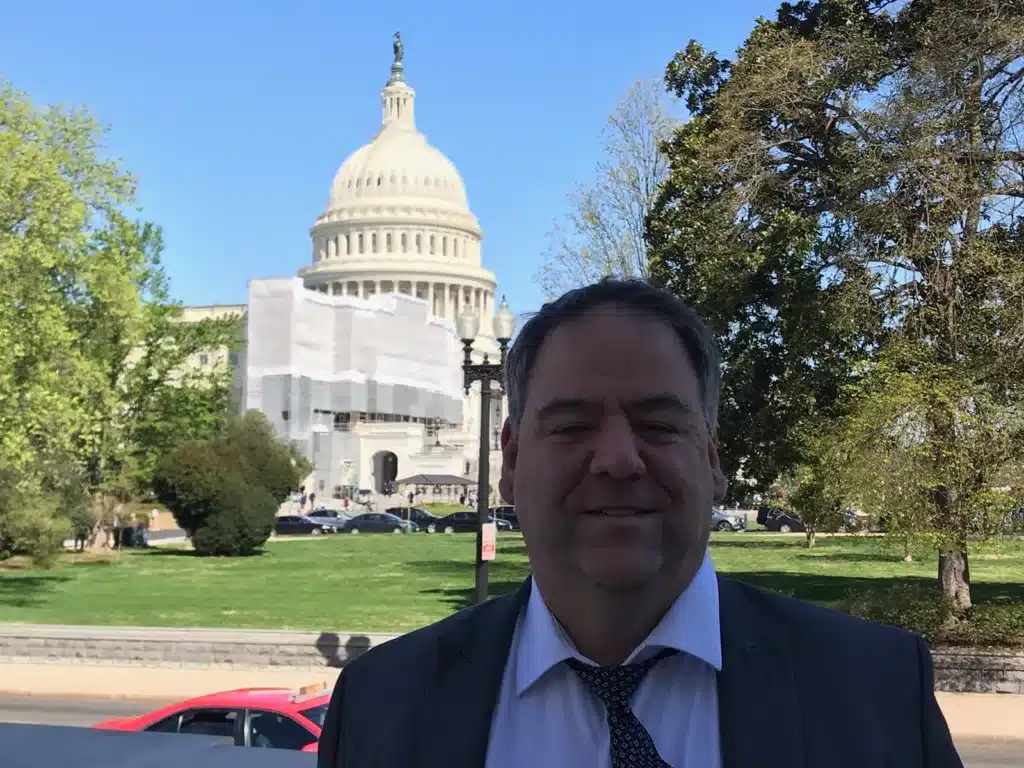 Please briefly describe your current job.
I am a senior member enrollment benefits specialist at a large health insurance company.
What barriers have you experienced in finding a job in the community?
I encountered many barriers while finding a job. In job listings, the "experience necessary" section of the job description can be overwhelming. For instance, I took it literally and began questioning myself if I was really qualified. Another difficult experience for me is job fairs. Many of the things that job seekers without a disability find positive and helpful in job fairs may be the very same things that a person on the autism spectrum finds to be negative, like meeting lots of people within a short time period and attempting to introduce themselves quickly.
What has been most helpful for you in finding and keeping a job in the community?
In finding a job, interview coaching has been helpful. You can hire a professional to provide this service or ask your service provider if they have a professional available to do this. You could join a group like Toastmasters to get regular practice at public speaking or interviews, or even ask a friend to help.
In keeping a job, knowing my rights to workplace accommodations under the Americans with Disabilities Act (ADA) has been key. I knew it was my responsibility to learn the formal process for requesting and receiving accommodations from my employer – fully understanding your organizations processes and procedures is vital to your success. If you need help understanding, ask the Human Resources (HR) department or a friend for assistance. Be sure you make it clear you are not asking for anything to be given to you, you just want a level starting point with other new employees, which is what accommodations and supports allow. Sometimes, it will just be the luck of getting the right HR professional, direct supervisor or manager – someone who cares to learn your individual situation, or someone who is already an experienced disability advocate.
What do you like most about working independently in the community?
The thing I like most about competitive integrated employment is making a comfortable living that enables me to travel the world, which is one of my passions. It means I have the resources I need to enjoy my life, take care of myself, and have my own home. It means independence for me, and for others, I hope. I have a job that pays my bills and has benefits like health insurance, which means that currently I do not have to rely on government programs or public assistance to meet my needs. I am contributing to those programs through paying my taxes which means another person with disabilities who does need assistance, is able to access those programs.
Briefly tell us why you believe that increasing opportunities for people with disabilities to achieve competitive, integrated employment (working independently in the community and earning the same wage as your coworkers) is so important?
I believe that everyone who wants to work, should be able to work. And they should be afforded the supports and accommodations they need to successfully do so. Employment is so important because it gives a person a sense of self-worth. It means a person is seen for their abilities, not their disabilities. It allows others to get to know who they are as a person, not a diagnosis. Most of all, it is an opportunity for independence.
Do you have any other advice you would like to share?
Don't give up.
You have a unique perspective on the world, value it, don't be afraid to share it.
Look for a middle road, where you can connect with others, without sacrificing your "self".
Be willing to learn and adapt.
Contact Lud to learn more:
Lud Kozlowski
Voicemail: 502-791-5835
Email: aspielud@comcast.net
Lud hosts a monthly support group meeting in Little Rock:
Adults on the Autism Spectrum Support Group
All meetings from 6:30-7:30pm
Downtown Library, 100 Rock Street, Little Rock, AR
Remaining 2019 Meetings:
October 23, 1st Floor, West Room
November 13, 1st Floor, West Room
December 11, 1st Floor, Fribourgh Room